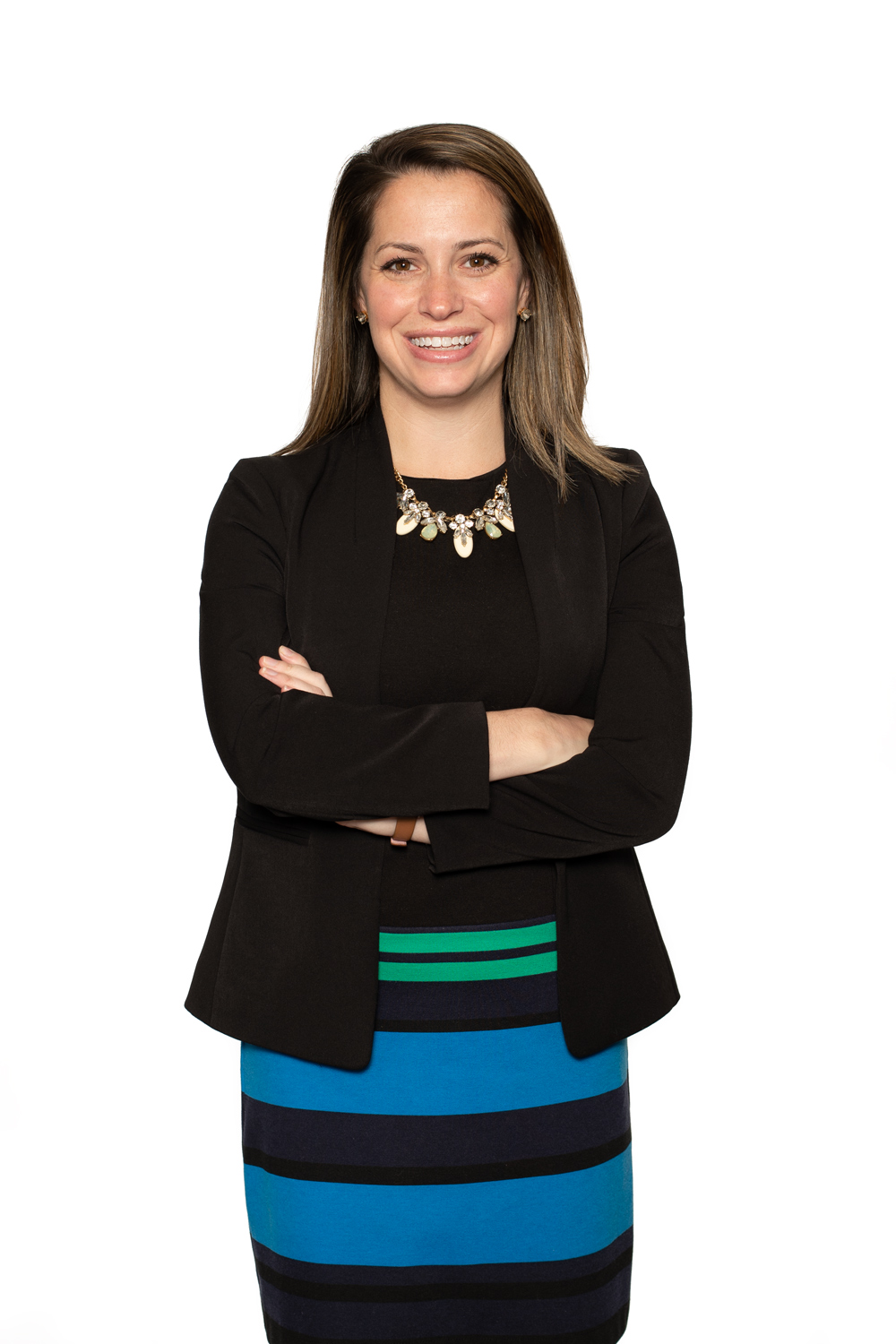 Colleen F. Molner
Partner
Colleen F. Molner has practiced immigration law since 2013 and is one of a limited number of attorneys certified as a Specialist in Immigration Law by the North Carolina State Bar.
Colleen supervises and manages the Firm's Healthcare Specialty Practice Group, which is dedicated to providing innovative legal solutions to the healthcare community, including physicians, nurses, medical technicians and therapists, as well as IT and HR professionals in health-related industries.
Colleen has extensive experience representing healthcare providers and workers with J-1 Waivers; Physician NIWs; Schedule A Group 1 I-140, H-1B, TN and O-1 petitions; as well as other complex nonimmigrant and immigrant visa applications.
While her focus area is within the Healthcare Specialty Practice Group, she also has vast experience working with a variety of other industries including, but not limited to, automotive, engineering, information technology and manufacturing.
In addition, she advises employers on compliance issues and best practices, and she conducts internal I-9 audits for employers.
Colleen has been named and selected to Who's Who Legal, the Business North Carolina (BNC) Legal Elite list, and as a Super Lawyers North Carolina Rising Star.
As a native of Charlotte, Colleen enjoys traveling the world and previously studied abroad for a semester in Florence, Italy, at Lorenzo de'Medici, as well as for a summer in Dublin, Ireland, at the University College of Dublin.
Classes/Seminars
Presenter, "So You Didn't Win the Lottery – Options for Foreign Nationals Not Selected in the H-1B Lottery," AILA Carolinas CLE, May 2023
Panelist, "YPWACC Drink About It: Immigration Panel," Young Professionals of the World Council of Charlotte, March 2023
Panelist, "Experiential Education — Leadership and Professionalism for New Lawyers," Wake Forest University School of Law, March 2021
CLE Speaker, "Everything the non-practitioner needs to know about Immigration Law," Mecklenburg County Bar Annual Review, February 2019, February 2020, February 2021
Speaker, "Immigration Law Panel," Wake Forest University School of Law, February 2021
CLE Speaker, "Key Immigration Topics for Employment and Business Lawyers," Mecklenburg County Bar Employment Law Section, February 2020
Speaker, "Immigration Law Overview," University of North Carolina Charlotte, April 2017
Speaker, "Nonimmigrant Visas, Immigrant Visas and Immigration Law During the Era of Trump," International Assignment Consulting, March 28, 2017
Speaker, "The Role of the Paralegal in Employment-based Cases," AILA Carolinas Paralegal Conference, Wake Forest University School of Law, September 2016
Speaker, "Oh Snap! H-1B Cap: FY2017 Overview," Garfinkel Immigration Law Firm Webinar, December 2015
Speaker, "Alternatives to the H-1B," Garfinkel Immigration Law Firm Quarterly Webinar, June 2014
Honors and Awards
Board Certified Specialist, Immigration Law, North Carolina State Bar

Best Lawyers: Ones to Watch® in America, 2023-24

Business North Carolina (BNC) Legal Elite 2020, 2023

Elon University School of Law Wills Drafting Clinic Award to Commitment

Super Lawyers, N.C. Rising Star designation, 2020 – 23

Who's Who Legal, Corporate Immigration Future Leader, 2019, 2021-22

Who's Who Legal, Corporate Immigration Lawyers, 2020
Published Works
Immigration options for healthcare workers: Nonimmigrant visas, green cards, Conrad 30 waivers and more, Garfinkel Immigration Law Firm White Paper, July 2023

Immigration considerations for employers and employees during layoffs, Garfinkel Immigration Law Firm White Paper, March 2023

The Visa Bulletin: Emerging trends, tips and other information about the State Department's monthly publication, Garfinkel Immigration Law Firm White Paper, February 2022

Status of COVID-19 related Form I-9 flexibilities, preparing for in-person reverification, Garfinkel Immigration Law Firm White Paper, May 2021

Impacts of Mergers and Acquisitions on Nonimmigrant Visas and the Green Card Process, Garfinkel Immigration Law Firm White Paper, January 2020

New Year Brings New Rules for High-Skilled Workers, Garfinkel Immigration Law Firm White Paper, November 2016

Oh Snap H-1B CAP! All You Need to Know, Garfinkel Immigration Law Firm White Paper, December 2015

When ICE Comes Knocking: Preparing for I-9 Inspections, Garfinkel Immigration Law Firm White Paper, July 2015

Strategies for Opening a New Office in the U.S., Garfinkel Immigration Law Firm White Paper, October 2014

FDNS Site Visits, Garfinkel Immigration Law Firm White Paper, July 2014

The Science-Natural Resource Policy Relationship: How Aspects of Diffusion Theory Explain Data Selection for Making Biodiversity Management Decisions, Politics & Policy, June 2013

Data Selection for Making Biodiversity Management Decision: Best Available Science and Institutionalized Agency Norms, Administration & Society, July 2012
Education
Elon University School of Law, Greensboro, North Carolina

(J.D. - 2013)

North Carolina State University

(B.A., magna cum laude - 2010)
Professional Associations and Memberships
AILA Carolinas Chapter – Charlotte CBP Liaison

AILA Rome District Chapter (Europe, Middle East, Asia) Distance Learning Committee – Member

American Immigration Lawyers Association

Board of Directors, Mecklenburg County Bar, 2021 - present

Mecklenburg County Bar

Mecklenburg County Bar Law and Society Committee – Member

Mecklenburg Country Bar Leadership Institute, Class of 2018

Mecklenburg County Bar Law Day Committee – Chair, 2019 to 2021; Member, 2018 to 2019

Mecklenburg County Bar Immigration and Naturalization Section – Vice Chair, 2019 to 2020

Mecklenburg County Bar Leadership Institute Committee – 2019 to 2022

North Carolina Bar Association

North Carolina State Bar