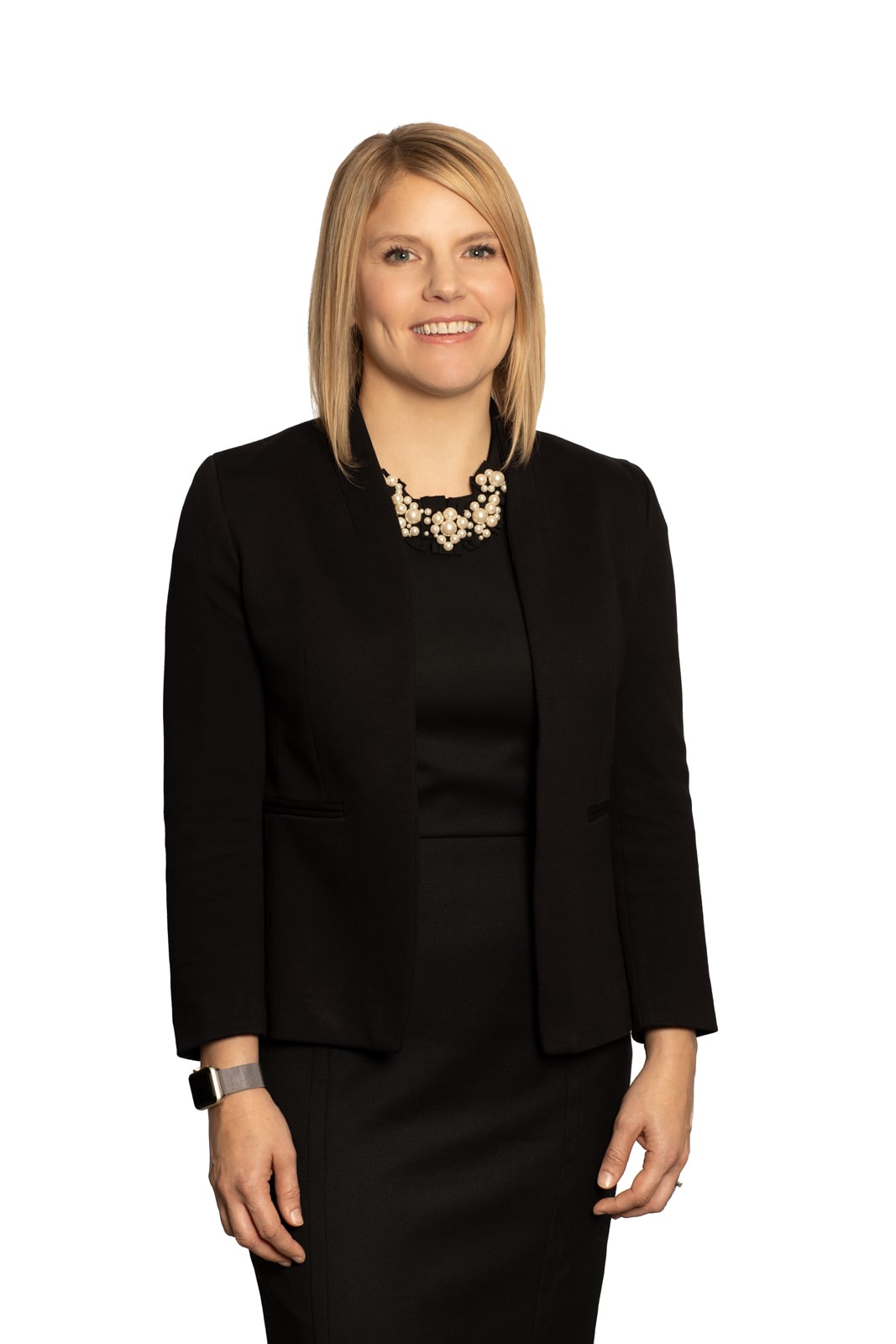 Hannah F. Little
Managing Partner
Hannah F. Little found her passion for immigration law while spending a semester abroad in Guadalajara, Mexico as an undergraduate at Guilford College in Greensboro, North Carolina.
While doing volunteer work in Guadalajara, Hannah became interested in the human experience behind immigration and what prompts individuals and families to risk uprooting their lives to move somewhere entirely new.
Hannah graduated with honors from the University of North Carolina School of Law and has practiced law since 2006. She is one of a limited number of attorneys certified as a Specialist in Immigration Law by the North Carolina State Bar.
Hannah represents employers and employees in a variety of industries, including but not limited to, pharmaceutical, information technology and specialty chemical and has extensive experience in the preparation of L-1 intracompany transfer petitions, H-1B specialty occupation petitions as well as other nonimmigrant work visa options.
She also assists companies and individuals with applications for permanent employment certification for advanced degree professionals and skilled workers and immigrant visa petitions for individuals of extraordinary ability, outstanding researchers and multinational executives and managers.
Hannah has been rated by her peers with an AV© Preeminent Peer Review Rating, listed in The Best Lawyers in America© as well as recognized by the prestigious Chambers USA. She is also committed to volunteer work, dedicating hours to pro bono representation, serving on the Mecklenburg County Bar Grievance Committee and chairing the Education Subcommittee for the AILA Innovation and Technology Committee.
Classes/Seminars
Speaker, "Top Takeaways from the Tech Summit," AILA Carolinas Chapter CLE, November 2023
Moderator, "Innovators Spotlight," AILA Innovation and Technology Summit, October 2023
Panelist, "Future Proofing Your Practice Before It's Too Late," AILA Annual Conference, June 2023
Panelist, "PERM Essentials; Drafting the Job Description and Minimum Requirements," AILA National Webinar, February 2023
Panelist, "Eruption of Registrations: Long Term Creative Planning Around the H-1B Cap," AILA Fall Conference, September 2022
Discussion Leader, "Buried in Piles of Paper? Let's Get Digital!", AILA Annual Conference and Webcast, June 2022
Speaker, "Oh Cap! Alternatives and Strategies When Your H-1B Cap Registration Was Not Selected," AILA National Webinar, April 2022
Panelist, "Immigration Implications of Remote Work," AILA Philadelphia Virtual Conference, April 2022
Panelist, "Remote, Hybrid, or Return to Office: Advanced Issues for Advising Nonimmigrant Clients in an Evolving Employment Landscape ," American Immigration Lawyers Association, December 2021
Speaker, "Navigating H-1B Cap Season in a Pandemic," American Immigration Lawyers Association RDC Distance Learning Committee, May 2021
Panelist, "Advanced Issues for L-1s," American Immigration Lawyers Association, January 2020
Panelist/Speaker, "Advanced L Blanket Issues," American Immigration Lawyers Association, March 2018
Speaker, "What Employers Need to Know About the RAISE Act and Other Immigration Initiatives," Garfinkel Immigration Law Firm Quarterly Webinar, September 2017
Speaker, "The Global Employer: Strategies and Best Practices for an International Workforce," Garfinkel Immigration Law Firm Quarterly Webinar, September 2016
Speaker, "L-1B Specialized Knowledge - An Ever Changing Landscape," Garfinkel Immigration Law Firm Quarterly Webinar, October 2015
Speaker, "Tips for the H-1B Employer," Garfinkel Immigration Law Firm Quarterly Webinar, September 2014
Speaker, "Everything You Need to Know: I-9 Compliance and E-Verify," Mecklenburg County Bar, April 2014
Speaker, "U Visas: Immigration Relief for Victims of Crime," Immigration Workshop for the Bench and Bar, Mecklenburg County Bar CLE, March 2009
Honors and Awards
Board Certified Specialist, Immigration Law, North Carolina State Bar

Best Lawyers® Charlotte Immigration Law "Lawyer of the Year," 2022, 2024

Best Lawyers in America®, 2016 – 24

Business North Carolina (BNC) Legal Elite, 2021 – 23

Chambers USA, 2021 – 23

Martindale-Hubbell AV® Preeminent Peer Review Rating

NC Pro Bono Honor Society, NC Pro Bono Resource Center, 2017

NC Super Lawyers, 2021 – 23

North Carolina Rising Star, Super Lawyers, 2014, 2018

Pro Bono Guardian, American Immigration Lawyers Association, 2013

Pro Bono Hero, American Immigration Lawyers Association, 2012

Who's Who Legal, USA Corporate Immigration Thought Leader, 2023 – 24

Who's Who Legal, Corporate Immigration Lawyers, 2018 – 23
Published Works
Year in review: 2022 immigration updates and outlook for 2023, Garfinkel Immigration Law Firm White Paper, December 2022

Eruption of Registrations: Long Term Creative Planning Around the H-1B Cap, Practice Advisory, AILA Fall Conference, September 2022

Buried in Piles of Paper? Let's Get Digital!, Practice Advisory, AILA Annual Conference and Webcast, June 2022

President Joe Biden's immigration policies: First 100 days, Garfinkel Immigration Law Firm White Paper, April 2021

What Employers Need to Know about the RAISE Act and Other Immigration Initiatives under Trump, Garfinkel Immigration Law Firm White Paper, September 2017

There is Hope after the H-1B Cap: Alternatives to the H-1B Visa, Garfinkel Immigration Law Firm White Paper, April 2017

The Global Employer: Strategies and Best Practices for an International Workforce, Best Lawyers, 2017

Global Employer: Strategies and Best Practices for an International Workforce, Garfinkel Immigration Law Firm White Paper, August 2016

L-1B Specialized Knowledge - An Ever-Changing Landscape, Garfinkel Immigration Law Firm White Paper, September 2015

President Obama's Executive Action: What It Means for Businesses, Highly-Skilled Workers, and Entrepreneurs, Garfinkel Immigration Law Firm White Paper, April 2015

Tips for the H-1B Employer, Garfinkel Immigration Law Firm White Paper, September 2014

H-1B Issues and Trends, Garfinkel Immigration Law Firm White Paper, March 2014

Spotlight on Immigration Court, Mecklenburg County Bar Newsletter, February 2011

Trafficking Protocol for Victims' Legal Advocates, UNC Policy Clinic, published by American Bar Association, Spring 2006
Education
University of North Carolina School of Law, Chapel Hill, North Carolina

(J.D. - 2006, Honors: With Honors)

Guilford College, Greensboro, North Carolina

(B.S. - 2000, Honors: With High Honors)
Professional Associations and Memberships
Alliance of Business Immigration Lawyers

American Immigration Lawyers Association

Bar Leadership Institute Graduate, Mecklenburg County Bar, 2011

Chair, Innovation and Technology Summit Planning Committee, American Immigration Lawyers' Association, 2023

Immigration Law Specialty Committee, North Carolina State Bar, 2013 – 2017

Mecklenburg County Bar

Member, Innovation and Technology Committee, American Immigration Lawyers Association, 2021 - Present

Member, Grievance Committee, Mecklenburg County Bar, 2021 - Present

North Carolina State Bar

Past Chair, Pro Bono and Legal Recruitment Committee, Mecklenburg County Bar

Volunteer Attorney, Legal Aid of North Carolina and Charlotte Center for Legal Advocacy, 2011 – Present

Women's Impact Fund