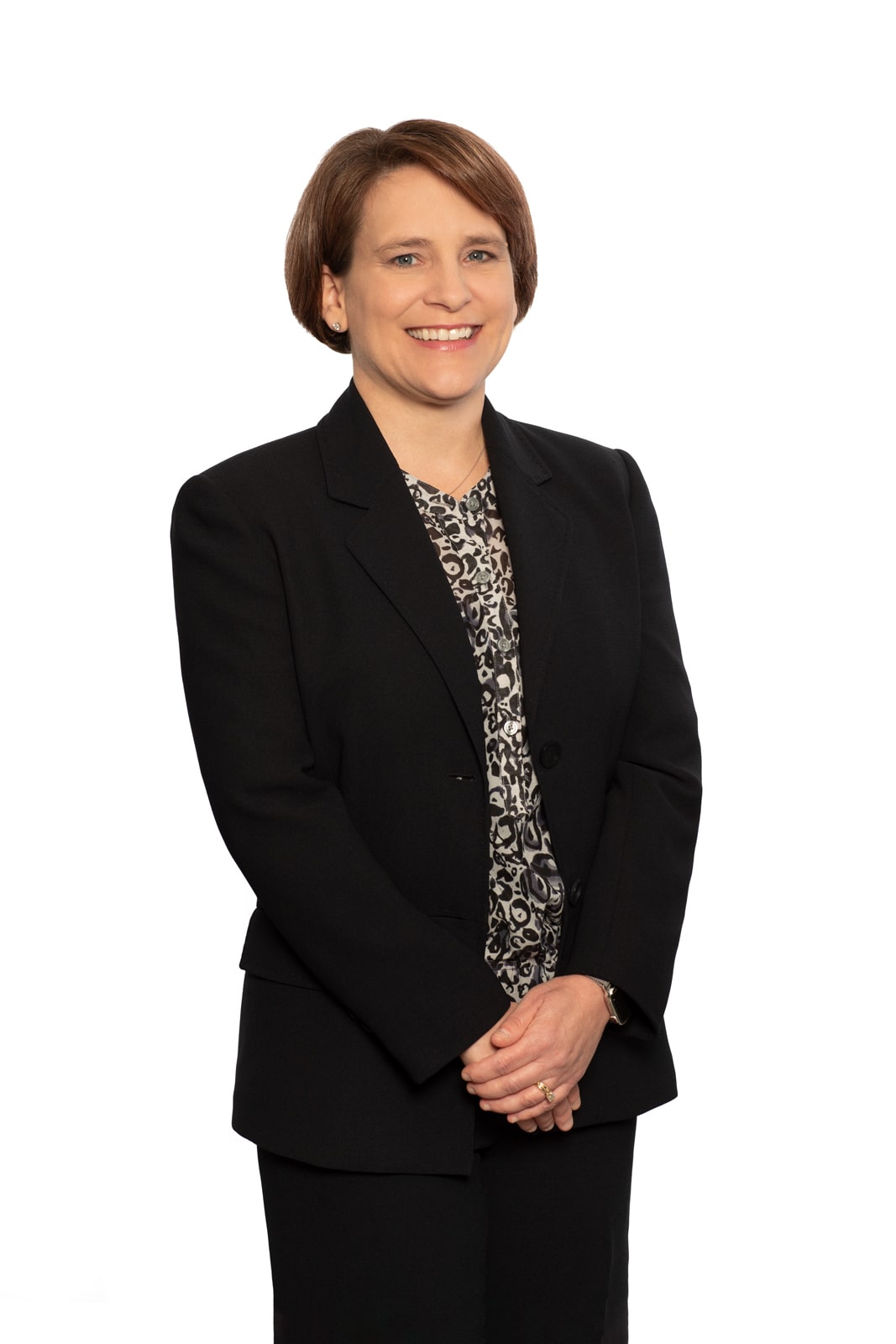 Meredith W. Barnette
Partner
Meredith W. Barnette has always been fascinated by the history of the United States as a melting pot, in which seemingly everyone has a different background and story.
That interest in learning about other people's experiences led her to the field of immigration law. Meredith has practiced U.S. Immigration Law since 2006 and was an immigration paralegal before becoming an attorney.
She represents employers and employees in a variety of industries including, but not limited to, manufacturing, information technology, medicine and academia. She has extensive experience in the preparation of nonimmigrant visa petitions as well as extraordinary ability, outstanding researcher and multinational executive and manager immigrant petitions.
Meredith also has significant experience with the PERM process for lawful permanent residence and manages the firm's EB-5 practice.
When she's not working, Meredith enjoys spending time with her family, being outdoors, reading and watching movies.
Classes/Seminars
Speaker, "Beyond OPT," University of North Carolina Charlotte, April 2019
Speaker, "Alternatives to the H-1B Visa: Hope After Reaching the Cap," Garfinkel Immigration Law Firm Quarterly Webinar, June 2018
Speaker, "Immigration Law Overview," University of North Carolina Charlotte, April 2016, April 2017 and April 2018
Speaker, "Nonimmigrant Visas, Immigrant Visas and Immigration Law During the Era of Trump," International Assignment Consulting, March 2017
Speaker, "Immigration Law Overview," University of North Carolina Charlotte, April, 2017
Speaker, "Nonimmigrant Visas, Immigrant Visas and Immigration Law During the Era of Trump," International Assignment Consulting, March 28, 2017
Speaker, "Immigration Law Primer," York County Economic Development, November 2015
Speaker, "PERM Recruitment - The Five Ws: Who, What, When, Where & Why?" 2015 AILA PERM Conference, August 2015
Speaker, "Visa Options for Entrepreneurs and Investors," Garfinkel Immigration Law Firm Quarterly Webinar, March 2015
Speaker, "F-1 and OPT," Mecklenburg County Bar, February 2015
Speaker, "PERM 101," Garfinkel Immigration Law Firm Quarterly Webinar, June 2013
Speaker, "E-1/E-2 Visas," AILA Carolinas Chapter Meeting, October 2010
Panel Member, UNC-Charlotte Immigration Open Forum College Democrats, October 2010
Speaker, "Fundamentals of Employment Law," North Carolina Bar Foundation, June 2009
Honors and Awards
Campbell University Law School Book Award

The Best Lawyers in America©, 2022 – 23

Pro Bono Honor Roll, Charlotte Center for Legal Advocacy and Legal Aid of North Carolina-Charlotte, 2020

Who's Who of Corporate Immigration Lawyers, 2018
Published Works
The National Interest Waiver process: Advantages for STEM degree holders, Garfinkel Immigration Law Firm White Paper, September 2023

How COVID-19, other legal changes have impacted the PERM process, Garfinkel Immigration Law Firm White Paper, April 2022

Presidential Election 2020: Comparing the immigration policies of Donald Trump and Joe Biden, Garfinkel Immigration Law Firm White Paper, September 2020

Two Years of the Buy American Hire American Executive Order, Garfinkel Immigration Law Firm White Paper, May 2019

There is Hope after the H-1B Cap: Alternatives to the H-1B Visa, Garfinkel Immigration Law Firm White Paper, June 2018

Where Do We Stand? Predictions on Immigration in 2018 under the Trump Administration, Best Lawyers, January 2018

Making a Case for A National Interest Waiver, Garfinkel Immigration Law Firm White Paper, February 2017

Along for the Ride - Steering Through DOL's Muddy Green Card Directives, Garfinkel Immigration Law Firm White Paper, January 2016

EB-5 Immigration Law Sunset Provisions, Garfinkel Immigration Law Firm White Paper, November 2015

Visa Options for Entrepreneurs and Investors, Garfinkel Immigration Law Firm White Paper, March 2015

PERM Puzzle Pieces: Determining Minimum Requirements, Garfinkel Immigration Law Firm White Paper, February 2015

Status of the EB-5 Immigrant Investor Program, Garfinkel Immigration Law Firm White Paper, August 2014

Program Electronic Review Management, Garfinkel Immigration Law Firm White Paper, February 2014

Fundamentals of Employment Law, Sterling Education Services Inc., 2012
Education
Campbell University School of Law, Raleigh, North Carolina

(J.D. - 2005)

Meredith College

(Bachelor of Science - 1995)
Professional Associations and Memberships
American Bar Association

American Immigration Lawyers Association

Mecklenburg County Bar

North Carolina Bar Association

North Carolina Bar

Women Lawyers of Charlotte