Many nurses and physical therapists are eligible to bypass the PERM Labor Certification step of the green card process by filing a Schedule A immigrant visa petition, which was the topic of Garfinkel Immigration Law Firm's latest webinar.
The event was hosted by Partners Meredith W. Barnette as well as Colleen F. Molner on Wednesday, July 12 and was entitled "Settling in the U.S.:" Healthcare Worker Green Cards, Part 2 — Schedule A Green Cards for Nurses and PTs.
The Partners' presentation was intended for nurses, physical therapists, managers as well as employers in the healthcare industry and touched on:
The five ways to qualify for a green card, which include through an offer of permanent employment, family sponsorship, asylum, investment or the diversity lottery.
The employment-based green card priority categories: Most healthcare industry workers are eligible for permanent residency under the EB-1 (priority workers), EB-2 (advanced degree professionals and foreign nationals of exceptional ability) or EB-3 (professionals, skilled and unskilled workers) category.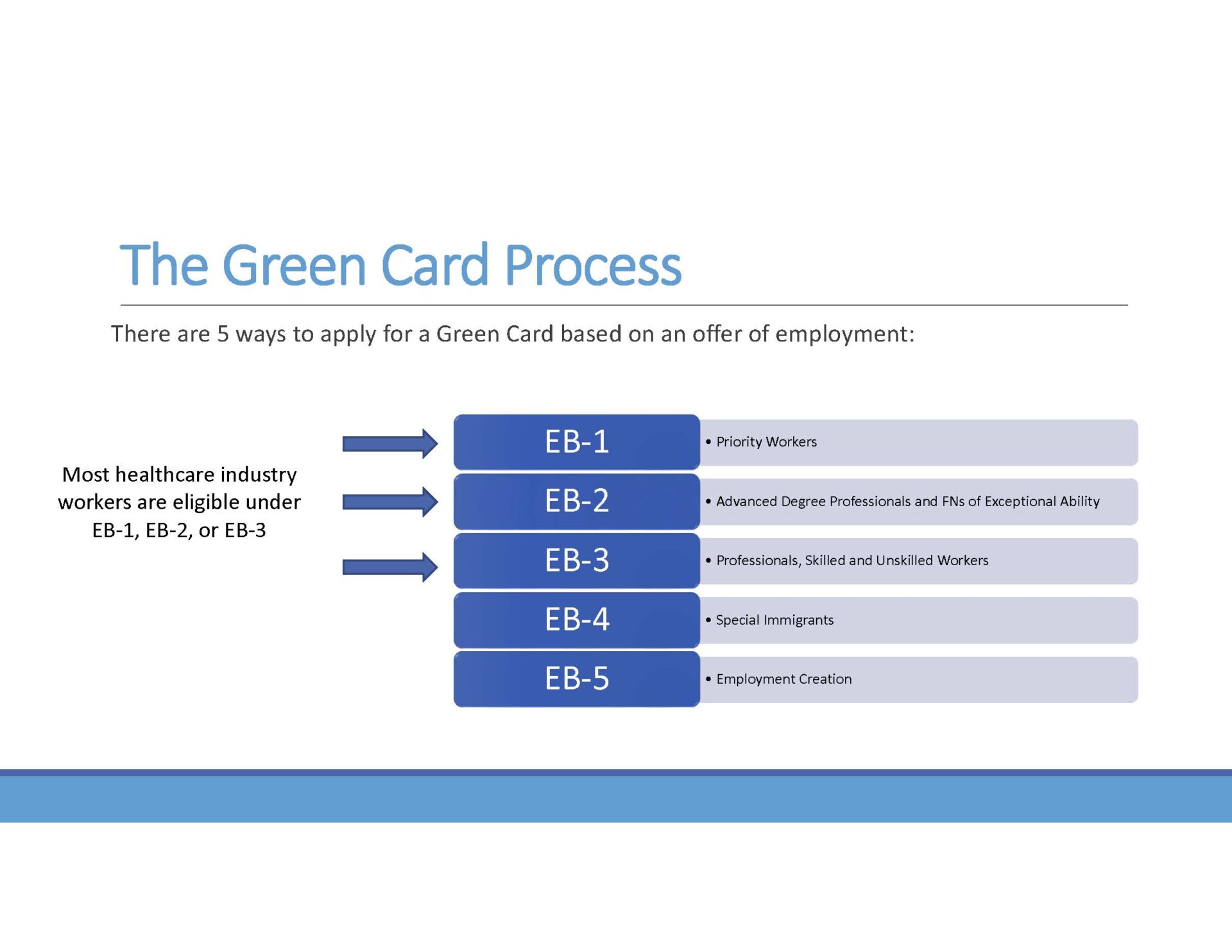 Priority dates: A foreign national's priority date is the date that the first step of their green card was filed. The priority date determines the foreign national's "place in line" for a green card based on the Department of State's Visa Bulletin.
Schedule A immigrant visa petitions, which are available for professional nurses and physical therapists in the EB-2 or EB-3 preference category. The petition allows the foreign national to bypass the PERM labor certification process, as the Department of Labor has predetermined there are not sufficient U.S. workers for these positions. The employer must post a Notice of Filing at the worksite, obtain a Prevailing Wage Determination and pay at least the prevailing wage.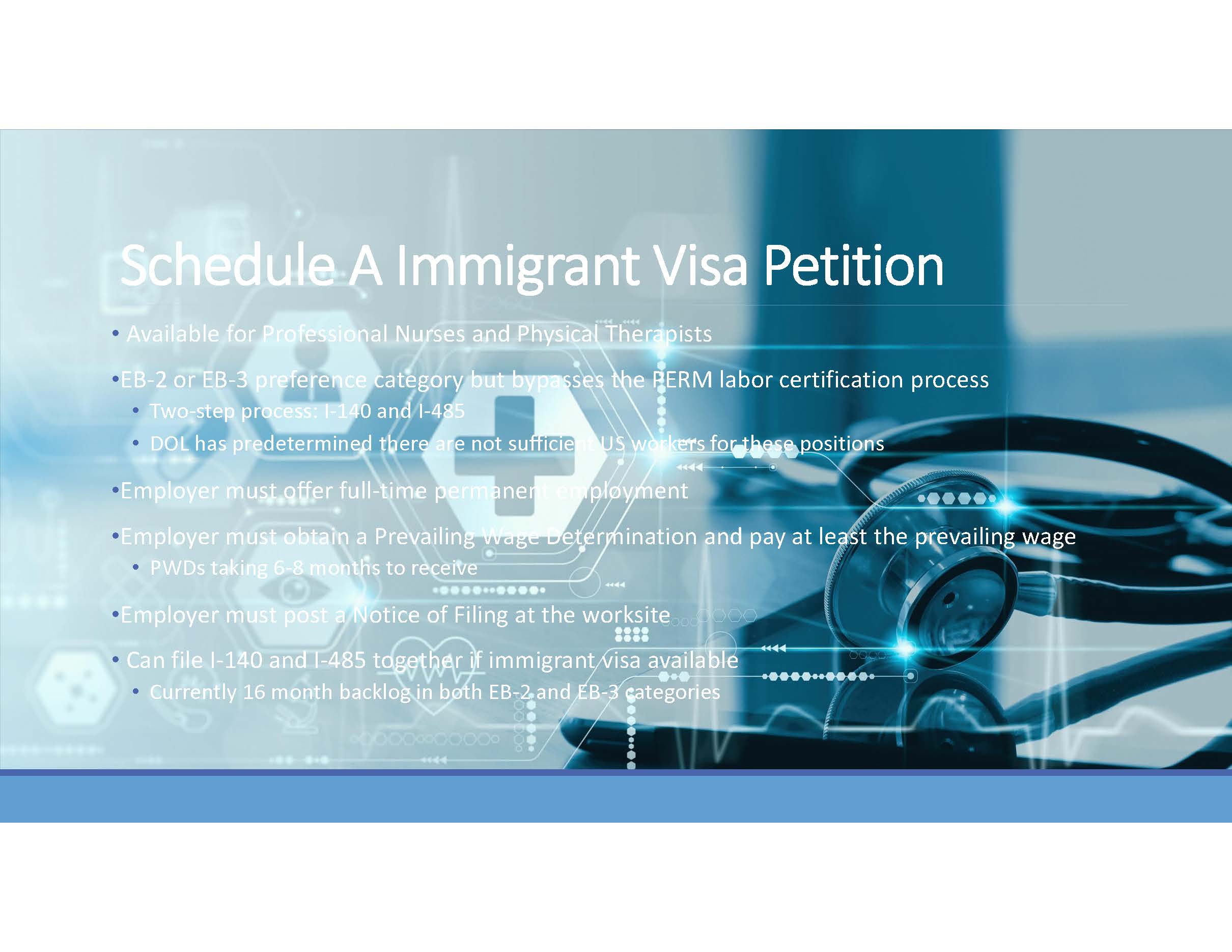 Schedule A Immigrant Visa Petition documentation requirements: Nurses must have a license to practice, CGFNS certificate (or Josef Silny and Associates certificate) or passed the NCLEX when the Form I-140 petition is filed. A CGFNS certificate and license or eligibility for license is required for a green card (Adjustment of Status or Immigrant Visa). Physical Therapists must have a license when the Form I-140 petition is filed as well as a FCCPT certificate and license or eligibility for license to apply for a green card.
Please contact the attorneys at Garfinkel Immigration Law Firm to learn more about Schedule A green cards or other immigration solutions for healthcare workers.
Upcoming webinar schedule
Wednesday, August 9: "But I Don't Want to go Home!" Waiving the Home Residency Requirement (Conrad 30 J-1 Waivers and More) (Noon – 1 p.m.)
Past webinars
"Getting in the Door:" Short-term Visa Options for Healthcare Workers
"Settling in the U.S.:" Healthcare Worker Green Cards, Part 1 — Physician National Interest Waivers